They're the first thought in the morning and the last one as you fall asleep, and being a part is one of the hardest things you've gone through. Although we don't have the breaking news that teleporters are available, we do have a handpicked list of romantically sentimental long distance love songs that can spark some warm fuzzy feelings in both your hearts.
We're sure that you want to make your partner feel special every single day! One wonderful way of accomplishing that is sending a link for a long distance love songs. It may sound very simple, and the act of it is, but it's the thought behind it that means an awful lot.
Learn how to send a long distance love song and look through the list yourself all within this article!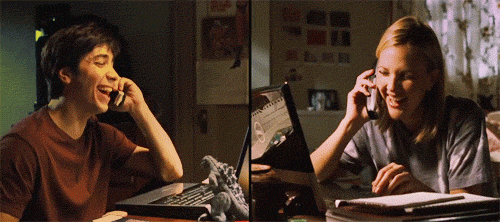 How To Send a Long Distance Love Song
Being in a long distance relationship has its own hardships, so we'll make these steps easy for you! Here's how you can make this act of love even more adorable and lovely with the act of sending long distance love songs to your partner. Let's get to it!
Long Distance Love Songs for Her
The lovely lady in your life loves music, and even more so, she loves receiving music from you that reminds you of her! Lyrics are important, as is the sweet sound, which is why we specially picked out this list of long distance love songs for her. There are more genre-specific love songs available later on in this article.
Long Distance Love Songs for Him
Most everyone loves music, including your fella! And what a sweet reminder to let him know how much you love him by sending him long distance love songs. Check out this list of songs that'll rock his world and make his heart shine. Oh yea, we went there!
R&B Long Distance Love Songs
Have you ever listened to a song that perfectly describes the deep love you have for someone? We've got them here in our R&B long distance love songs. You can't resist the lyrics and passion that these songs emulate!
Country Long Distance Love Songs
Feeling the country love tonight? Every couple has a genre that they fell in love in! And if Country is yours, you'll equally love this playlist of Country long distance love songs.
Indie/Folk Long Distance Love Songs
Are you and your partner on that Indie/Folk vibe? No worries, we've got you covered. Take a wander through our Indie/Folk long distance love songs and see which ones make your indie heart sing!
Every love story deserves its perfect song. And we hope you've found long distance love songs that speak to you and your beloved's beautiful and flourishing relationship. Remember that even if your miles apart, you're in one another's hearts.